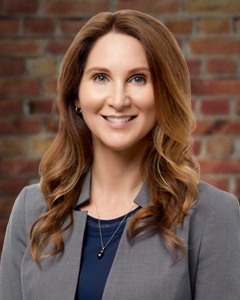 Stephanie has spent her career practicing civil litigation defense. She currently focuses her practice on school district defense, employment law, and civil litigation.
Prior to joining Tencer Sherman, Stephanie represented public entities in civil rights, employment, and personal injury cases. She also previously practiced with insurance defense firms in San Diego and Orange Counties. She is an experienced litigator, who has worked on a broad range of cases and all aspects of the litigation process. She uses an innovative and cost-effective approach which has greatly benefitted her clients.
Stephanie graduated from the University of California at Santa Barbara in 2000 with a B.A. in Biology. She also conducted undergraduate research in Organic Chemistry and Materials. After graduation, Stephanie worked in the medical field for several years.
Stephanie attended law school at California Western School of Law in San Diego, graduating in 2008. While in law school, she served as the Vice President of the Student Intellectual Property Law Association, worked as a research assistant, and was the recipient of the Andrea L. Johnson Telecommunications Award.