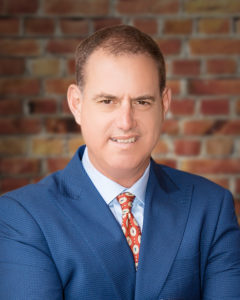 Mr. Tencer has 15 years of experience litigating, trying and managing virtually all facets of business disputes and commercial litigation as a partner at Cooley Godward LLP. His experience in these wide-ranging and varied roles has provided the Firm with an aggressive, but strategic approach to handling litigation and business disputes.
Mr. Tencer has extensive experience in analyzing, litigating, and trying complex commercial and business disputes, including, securities litigation, patent and intellectual property disputes. He is well-versed in cases involving cutting-edge technology, including biotechnology, software development, telecommunications and the Internet. His trial experience includes both plaintiff and defense verdicts. He has run a docket of lawsuits and arbitrations prosecuting a company's patent portfolio resulting in several million dollars in settlements. He successfully tried a business case where his client was awarded 100% of its actual damages and punitive damages of four times actual damages. He was instrumental in protecting important technical trade secrets from public disclosure at trial, over the vigorous objections of both major media outlets and his client's litigation opponent. He has worked extensively with expert witnesses on damages and finance issues and also with technical expert witnesses in many areas including telecommunications, computer software, and the chemistry and physics of plastics. He managed extensive e-discovery efforts in extremely large cases, both as outside and in-house counsel.
His background in economics and business and his work in cases involving complex financial arrangements also gives him an understanding of the issues involved in today's financial world, such as those involved in subprime-related litigation.
Mr. Tencer began his legal career at Howrey in Los Angeles, where he spent four years litigating trade secret, patent, antitrust and complex class actions. Most recently, he was a litigation partner at Cooley Godward Kronish in San Diego where he practiced for eleven years, representing many of the major public and private companies in San Diego, including QUALCOMM, SAIC, Dot Hill, Amylin Pharmaceuticals, ISIS Pharmaceuticals, Callaway Golf, Charlotte Russe, and others before founding the Tencer Law Firm in 2010.
Mr. Tencer attended law school at Boalt Hall School of Law at the University of California, Berkeley, where he was an Articles Editor on the California Law Review and a member of the Boalt Hall Moot Court Team that competed nationally. He graduated magna cum laude from UCSD.
Mr. Tencer is a member of the State Bar of California and is admitted to practice in all state and federal courts in California. He has been named a San Diego Super Lawyer, has authored numerous papers and has lectured on the topics of Securities and Trade Secret Litigation. He has authored a paper and spoken on "Trade Secret Damages" at an ABA Antitrust Section annual meeting in Washington, DC. He is also the author of "Litigating & Winning Claims Objections in Bankruptcy Court," which was published in Dallas Bar Association "Headnotes" in 2006, and he has presented state-approved CLE seminars on cross-examination and evidentiary issues.
Mr. Tencer was born and raised in North San Diego County. He resides in Del Mar with his wife and three daughters.
University of California at Berkeley, Boalt Hall School of Law, Berkeley, California
University of California, San Diego, San Diego, California
Professional Associations and Memberships
Past Employment Positions